Potential of Artificial Intelligence to transform industries is being broadly discussed in the media. We seem to have consensus that machine learning and analytics can drive value generation. Have you ever wondered how to approach those topics in practice?
Walid Mehanna is leading analytics within Mercedes-Benz Finance since more than three years now. During this time he transformed the landscape in his team starting with people and culture, processes and technology stack in use. This allowed the team to deliver on several high impact use cases for the company. Here we share some of the learnings Walid and his team made along the way.
Put Business Value First
Sort of obvious, yet often forgotten point, especially in the IT world. In the end what matters the most are the business outcomes. This means: Identify high impact use cases together with the business. Methodologies such as design thinking can be of help. What is more, team has to think end to end, always making sure the work done and insights generated are actionable and help to "move the needle" for the company.
Quality Data Beats Algorithms
Walid reminds us that there is no AI or even good data science without quality data in place. Important issue quite a few large companies still struggle with! Effort to improve the quality of the data assets and break the silos in which they are residing can be more significant than initially anticipated.
Build Solid Foundations
In order to deliver business value in timely manner solid foundations are indispensable. Those encompass proper data management, data engineering, data governance, data quality, security management, data discovery just to name a few.
Those topic are pre requisite for further value generation. This is also an area which excites Walid the most, his ambition is to solve some of those challenges once and for all, in his department.
Lots of these can be addressed with a modern set of tools combined with best practices. The investment needed to have the foundations done right is not to be neglected though. That is why Walid is constantly on the look for meaningful moves on the market and companies that revisit some of those hard problems with innovative approaches.
When it comes to bringing platform from poc to production, navigating through complex internal IT ecosystem has been particularly important. Here collaboration with the internal IT team has proven essential.
Use Lean Processes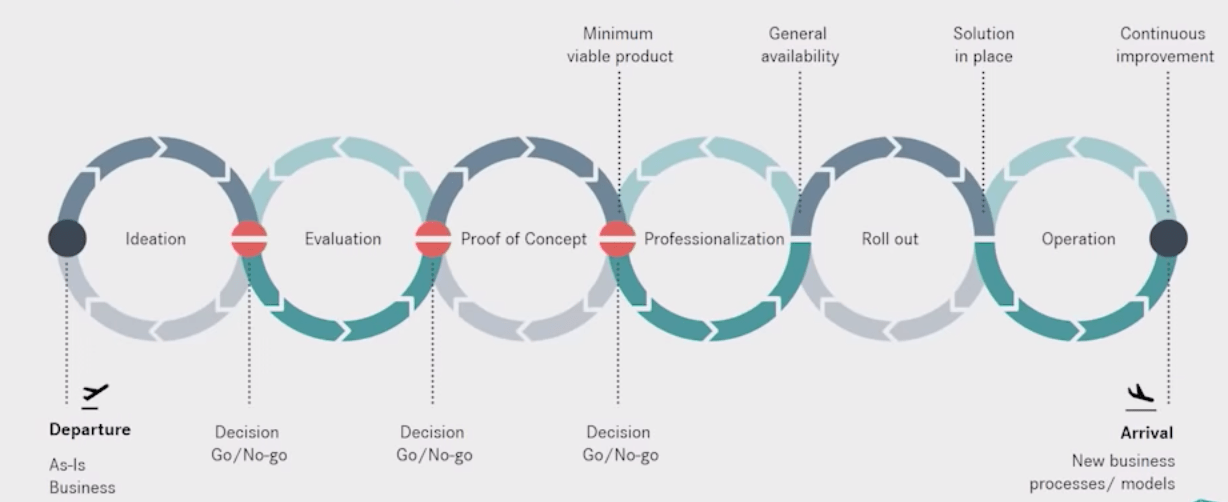 Heavy waterfall process does not fit well the dynamic world of analytics. That's why team, inspired by leading software engineering companies applied lightweight agile and lean methodology.
The team has been definitely inspired by setups such as one advocated for instance by the Spotify crew (see here). However they fine tuned it for their particular setup.
Establish Key Partnerships
Talent is the key to success in the digital era. Since it is also a scarce and hard to find commodity, establishing key partnerships is a key to success.
Partnering with innovative digital native company can allow to gain speed and traction much faster than relaying on traditional vendors or purely in house approach.
Here Unit8 team had a pleasure of playing a pivotal role. Involved in the project since the very beginning crew consisting of senior architects and software engineers has been consulting the internal team as well as implementing key components of the platform.
This allowed for faster platform and use cases implementation and helped avoiding potentially costly mistakes. It is indeed great to be able to build on experience of solid partners.
Summary
As Walid emphasises the building of an immersive data project is still a work in progress, even at Daimler, as they are still building up a network of supporters and working on the technology piece to ensure everything runs smoothly.
This is just a glimpse of the learnings made by the team during this nearly three years journey. Contact us if you want to know more!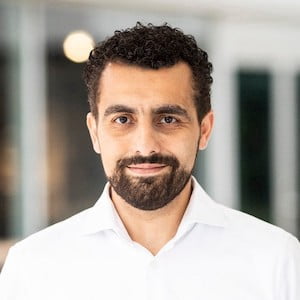 Walid Mehanna
Walid Mehanna, Head of Data & Analytics Mercedes-Benz Cars Finance. During his tenure at Daimler, enabled a shift in the company's data culture. Thanks to his background in computer science and love for the latest and greatest tech on the market, Walid tackles the top down requirement to drive business value via machine learning (ML), and artificial intelligence (AI).